The RTS Tutoring Groups are online workshops designed for exercise professionals that want to develop a deeper understanding of exercise mechanics and the RTS principles.
Propel your knowledge beyond expectation through our three-step learning strategy
Challenge yourself to grow in a group of like-minded exercise professionals
Enhance and retain your understanding of exercise mechanics and the RTS principles
The RTS Tutoring Groups utilise the fantastic course library at ExerciseProfessional.com. The course library consists of 120 hours (and growing) of educational content created by Tom Purvis, Founder of the Resistance Training Specialist® program.
We have created a three-step series of tutoring groups to ensure continued progression of your skills, knowledge and application of RTS Principles.
The Integra RTS Tutoring Groups are focused on exercise professionals who are looking to build their understanding of exercise mechanics (a division of biomechanics that Tom Purvis pioneered and has continued to evolve over the past 35 years).
RTS - and the online course library - is, quite literally, the home of exercise mechanics
With over 120 hours of content in the Course Library, we have categorised the content into 3 consecutive levels.
RTS Tutoring - Level 1: 40 hours over 12 weeks
RTS Tutoring - Level 2: 40 hours over 12 weeks
RTS Tutoring - Level 3: 20 hours over 6 weeks
Each week you will be given the schedule of RTS videos to watch, and once per week we'll come together as a group to discuss, explore and refine our knowledge.
The main features of creating this online community are accountability, support, guidance, and building solid relationships with others in the fitness industry who are also looking to push themselves to be the best they can be, and do the best they can for their clients.
Specific learning strategies, ensure you will retain the knowledge offered in the RTS course library.
Note: the RTS Series has required resources, click here for more
ENROL ON THE RTS TUTORING GROUP
The next tutoring group starts 29 Sep 2020
RTS Tutoring - Level #1
Starting 29 Sep 2020
Tuesdays 14.00-15.00
RTS Tutoring - Level #2
Starting 14 Jan 2021 (TBC)
Thursdays 14.00-15.00
RTS Tutoring - Level #3
Starting 12 Apr 2021 (TBC)
Day TBC
Enrol on the RTS Tutoring Group (Level 1) and receive:
Ongoing support in-between sessions
Carefully tailored homework to enhance your skills and understanding
12 x 1h group video calls, recorded to rewatch in your own time
One-year access to the Integra EDU membership site, for exclusive articles, videos, and online courses
A private forum where you can study alongside like-minded exercise professionals from your course
Choose to pay for each RTS Tutoring Group in full, or spread payments over 10 weeks.
If you choose to pay for all three levels together, you will receive a discount of £100.
Note: the RTS Series has required resources, click here for more
Enrol in all 3 levels for a discount
What They're Saying.
Everything they do at Integra is well thought out, personalised and explained in a way which everyone can understand, thats why I love it there. They have a great environment, I feel comfortable to ask as many questions I can think of knowing the answers I will get from the team are reliable and will eduate me too.
Dan Giles
Personal Trainer
Amazing place to learn. What Michael and the team teach isn't a "course" that so much of the industry pushes. It's a way of thinking, a mindset, a thought process that is continually evolving as a life long learner.
Gregg Slater
Head of Education, Lift The Bar
Absolutely great place to go and learn really valuable things to be able to use with clients in their training as well as my own. The team are great and full of knowledge and always happy and willing to help!
Lewis Giles
Personal Trainer
Very good courses - I always learn something! Michael is an amazing teacher and is very easy to learn from and full of knowledge!
Ruadhan Jenkins
Personal Trainer
Integra offers the blueprint for the education fitness professional. I've attended all 3 RTS weekends and many #LabTime sessions and I love how it changes the way I view exercise and what I can achieve with my clients.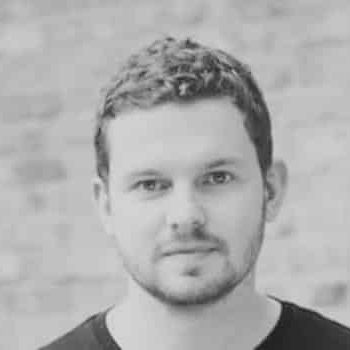 Michael Goulden
Michael teaches courses in biomechanics and personal training for Integra and is a member of the teaching staff for the Resistance Training Specialist programs. He regularly consults and lectures for companies such as Cybex, M10 and Third Space and to some of the top personal training companies in Europe.