HOW CAN THE RTS SERIES HELP ME?
Position yourself at the leading edge of client-centred exercise and programme delivery
Develop your skills and knowledge to enhance your ability to deliver world class results
Differentiate yourself from your competitors in a crowded marketplace
THE ORIGINAL EXERCISE MECHANICS COURSE
Not all exercises are created equal. From function to performance, it's all in the details. The choices we make can significantly influence the client's outcome.
How do we help a client feel a certain muscle?
How do we adapt machines to fit our client's architecture?
How do we work around injuries?
How do we ensure our exercises help our clients progress without creating injuries?
How do we know which cue to use?
How do we move from generic and traditional approaches, to make exercise more client-centric?
The RTS Series brings together the knowledge of exercise mechanics, combining with the practical application and unbiased decision making required to step away from soundbites and pre-determined protocols.
Moving towards an objective analysis of the tools you use and the way you apply them.
Following the Integra Foundation Series, the RTS Series is the next phase on the Integra Exercise Specialist Roadmap.
Develop the 'inside view' - We are applying forces to anatomy. Seeing the 'inside view' offers an opportunity to know how to be precise with our application.
Strategic exercise design - Exercise is a process of stimulation and adaptation. Develop the skills to build the best stimulus for the desired outcome.
The Continuum Training™ thought process - Learn where to start with a client, and how to make the decision to progress, regress and more.
Module Three
18-19 Jul 2020
Enrol on the RTS Series and receive:
1 free group Zoom call
1 year access to the Integra EDU membership site, for exclusive articles, videos, and online courses
Choose to pay for the RTS Series in full, or spread payments over 6 months.
Structure Labs: The shape, function and interrelationships of the various structures, both generally and specific to the individual to your client. In-depth exploration of Spine/Trunk, Lower Extremity, & Upper Extremity Mechanics empowering you to avoid common myths and misconceptions that hinder success.
Force: Explore the influence of the many types of force that are present in exercise: from joint forces, to the resistance-muscular response relationship, to the influence of inertia, friction and restraint. Learn why a 10Kg dumbbell is never 10Kg of resistance. Understand strength profiles and create appropriate resistance profiles.
Orchestration: Explore motor recruitment solutions and the process of orchestration: the organisation of contraction. The keys to understanding function, performance, compensation and the continuum from isolated to integrated action.
What They're Saying.
Everything they do at Integra is well thought out, personalised and explained in a way which everyone can understand, thats why I love it there. They have a great environment, I feel comfortable to ask as many questions I can think of knowing the answers I will get from the team are reliable and will eduate me too.
Dan Giles
Personal Trainer
Amazing place to learn. What Michael and the team teach isn't a "course" that so much of the industry pushes. It's a way of thinking, a mindset, a thought process that is continually evolving as a life long learner.
Gregg Slater
Head of Education, Lift The Bar
Absolutely great place to go and learn really valuable things to be able to use with clients in their training as well as my own. The team are great and full of knowledge and always happy and willing to help!
Lewis Giles
Personal Trainer
Very good courses - I always learn something! Michael is an amazing teacher and is very easy to learn from and full of knowledge!
Ruadhan Jenkins
Personal Trainer
Integra offers the blueprint for the education fitness professional. I've attended all 3 RTS weekends and many #LabTime sessions and I love how it changes the way I view exercise and what I can achieve with my clients.
THE LITTLE DETAILS (THAT MATTER)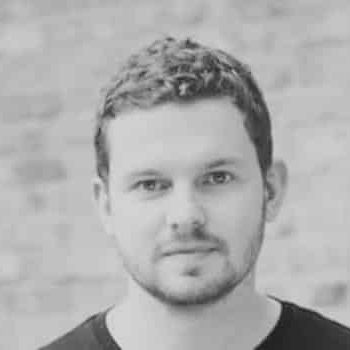 Michael Goulden
Michael teaches courses in biomechanics and personal training for Integra and is a member of the teaching staff for the Resistance Training Specialist programs. He regularly consults and lectures for companies such as Cybex, M10 and Third Space and to some of the top personal training companies in Europe.