HOW CAN THE LAB SERIES HELP ME?
Break free from tradition and create a customised approach to personal training that delivers results from rehab to performance
Propel your skills beyond expectation through focused attention to detail and dedicated application
Be known for delivering excellence, and achieving outstanding results
TAKING YOUR KNOWLEDGE AND APPLICATION TO THE NEXT LEVEL
The Integra Exercise Specialist Roadmap was developed based upon a need to continue to refine and develop our skills, knowledge and application.
We have a passion for personal training. We know you do too.
We wanted to:
Create a place to challenge ourselves to grow
Be shown what we cannot see
Continually refine the art and science of personal training
Especially within the realm of exercise design and delivery.
The Lab Series is the final phase of the Integra Exercise Specialist Roadmap. 
Building upon the knowledge and application developed within the first two phases, the workshops in phase three create the space for you to continue to challenge, learn, and optimise your business - and become known for excellence.
The Details
At this stage in our education roadmap, you'll be experiencing great results with clients. But you want to take it a step further.
Learn how to make better exercise choices based upon anatomical knowledge, client-specific assessments, and advanced equipment analysis.
The Goal-Specific Process
Exploring the individual details is fun. Applying them to real-life cases really gets us going.
Taking the skills, knowledge and application we have explored in phases one and two. Develop your own methods and processes to deliver results within the realm of exercise-based rehab, hypertrophy and performance.
2020 DATES COMING SOON
We are kicking off the Lab Series on 23 May 2020. We'll be back soon with details of our 2020 dates, in the meantime, you will already be on our newsletter, so you'll be the first to hear when this course is released.
What They're Saying.
Everything they do at Integra is well thought out, personalised and explained in a way which everyone can understand, thats why I love it there. They have a great environment, I feel comfortable to ask as many questions I can think of knowing the answers I will get from the team are reliable and will eduate me too.
Dan Giles
Personal Trainer
Amazing place to learn. What Michael and the team teach isn't a "course" that so much of the industry pushes. It's a way of thinking, a mindset, a thought process that is continually evolving as a life long learner.
Gregg Slater
Head of Education, Lift The Bar
Absolutely great place to go and learn really valuable things to be able to use with clients in their training as well as my own. The team are great and full of knowledge and always happy and willing to help!
Lewis Giles
Personal Trainer
Very good courses - I always learn something! Michael is an amazing teacher and is very easy to learn from and full of knowledge!
Ruadhan Jenkins
Personal Trainer
Integra offers the blueprint for the education fitness professional. I've attended all 3 RTS weekends and many #LabTime sessions and I love how it changes the way I view exercise and what I can achieve with my clients.
THE LITTLE DETAILS (THAT MATTER)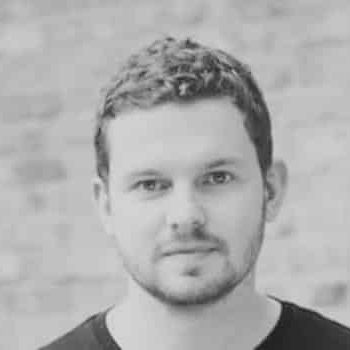 Michael Goulden
Michael teaches courses in biomechanics and personal training for Integra and is a member of the teaching staff for the Resistance Training Specialist programs. He regularly consults and lectures for companies such as Cybex, M10 and Third Space and to some of the top personal training companies in Europe.